You recognize the need for a web based locator, but what's the point if you're sending your customers to the wrong location? What happens to that customer's perception of your organization if they end up half a mile from the place you were trying to send them to?
Believe it or not, many organizations invest time and money into building locators that are inaccurate, resulting in customer frustration and angst. It's something that you don't hear about because your customer probably never complains, they just go elsewhere.
Why do some online locators get it wrong?
There are a lot of reasons why store locators get it wrong, but the primary reason is bad geocoding. Geocoding is the process by which an address is assigned a latitude and longitude coordinate. In some cases this can be caused by the locator not recognizing the difference between 1217 Main St. and 1217 S. Main St., two addresses that may be miles apart.
The same problems that make it hard for some locators to find your locations also make it hard for your customers to find their own location! If a customer is trying to get driving directions, both the starting point and the end point have to be accurate.

Don't be fooled by locators that do ZIP code only searches. They're even worse. Just because your store and customer share the same ZIP code doesn't mean you've located the store that is best suited to serve the customer, it may be miles away from the nearest location.
SpatialPoint gets it right
Bad geocoding is the silent killer of locators. The problems may not be apparent to you, but they are to your customers. At SpatialPoint, we use industry leading Microsoft technologies including Microsoft Bing Maps. With rooftop level geocoding, you can rest assured that you'll be getting the most accurate and reliable technology available.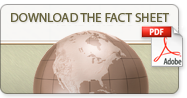 Advanced Geocoding for Bing with Pitney Bowes Spectrum Learn More.
Locating Mobile Callers for Improved Service and Efficiency

The ability to locate mobile customers and employees can enhance store locator, workforce management, roadside assistance, and other applications. The result is improved communication with customers or employees through interactive voice response (IVR) systems, human operator, or Web messaging. Learn More.
SpatialPoint offers Locators as a product or hosted Web service. Not sure which is right for you? Call 866.846.5900 to speak with a SpatialPoint specialist.